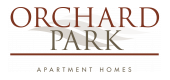 Your Review
Submit a Review

Resident Reviews
|Recommended: Yes
Good for what it is — Good for what it is
Thank you for your review! We appreciate you taking the time to leave us feedback. If there is anything we can do for you going forward, please be sure to let us know! Thank you kindly - The team at Orchard Park
|Recommended: YesYour pest control doesn't work — Ok
|Recommended: Yes
Good community — Good space and everyone generally keeps to themselves
Thank you for your review! We appreciate you taking the time to leave us feedback. If there is anything we can do for you going forward, please be sure to let us know! Thank you kindly - The team at Orchard Park
|Recommended: No
Management has gotten worse by the years — Okay place
Thank you for your review! We appreciate you taking the time to leave us feedback. If there is anything we can do for you going forward, please be sure to let us know! Thank you kindly - The team at Orchard Park
|Recommended: Yes
Very bad experience — location good but maintenance very poor
Thank you for taking the time to provide your feedback. It s important to us that we provide excellent service at all times, and we regret that you have not been happy with your experience. We certainly don t want you to feel this way and we d like to speak to you in more detail about this as soon as possible. We are confident that we can turn your experience around and resolve any issues you are having. At your convenience, please contact the Management Office at (877) 622-4019. Thank you kindly - The Team at Orchard Park
|Recommended: YesIt's nice — Nice and quiet
|Recommended: YesGood — Its very good condition
|Recommended: YesNothing — Fine
|Recommended: YesOne of the best one I can ever find. — Yes, you should definitely give it a shot, everything is nearby and accessible.
|Recommended: YesGood — It's convenient and nice
|Recommended: YesNeeds Improvement in Communication — I would like more communication from the Orchard Park staff. I received an e-mail alert to submit a review of the property - meanwhile, I walk all the way to the laundry and find a note on the door saying the washer machines are out of order. I would have liked that message to come through the portal along with the installation of new toilets.
|Recommended: YesPretty nice place — Neighbors are a bit noisy but no complaints so far
|Recommended: YesLove our new home — Very nice complex friendly neighbors and so close to everything within minutes.. Staff is so helpful and made this move one of the greatest
|Recommended: YesOk 👍🏽 — Been here for 10 years and am happy to live here 🙏👍🏽